Brand new e-shop STEFACHA.CZ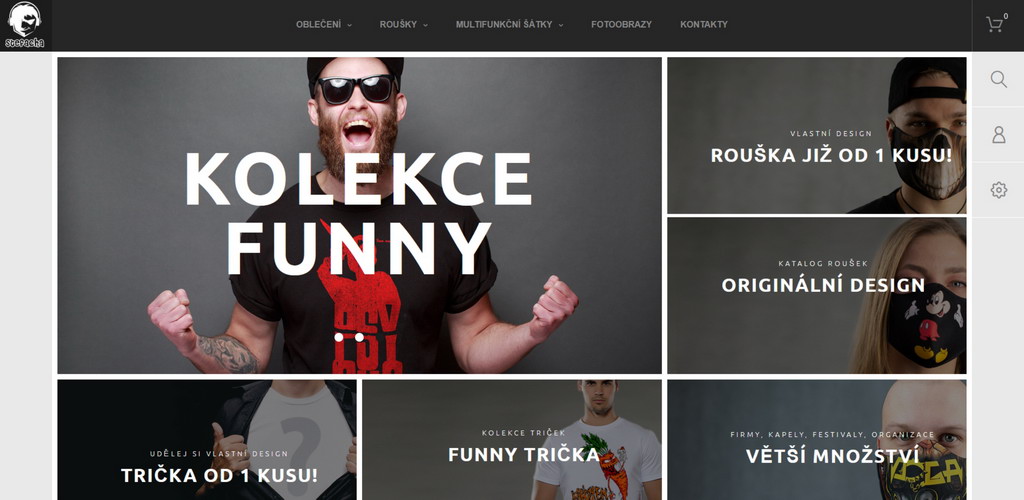 Order and buy online not only masks and t-shirts!

With the new website, it was time to update our e-shop. It is now called STEFACHA and you will find in it all a series of t-shirts, masks and other goods that we produce as finished products.
And if you are interested, your brand and products can be in our e-shop! For more information call +420 777 286 830.
Currently in our shop in addition to the mentioned children's, women's and men's masks you will find a series of traditional FUNNY t-shirts with funny motives, EXTREME t-shirts for hardy, ROCK & METAL for fans of loud music, a series of GARDEN PARTY which we started years ago with karotten attack or a series with lightweight and pleasant HAPPY motifs for everyday wear literally anywhere.
Last but not least, you will find a series of CITIES AND PLACES where you can proudly show where you are on holiday.
More on www.stefacha.cz!