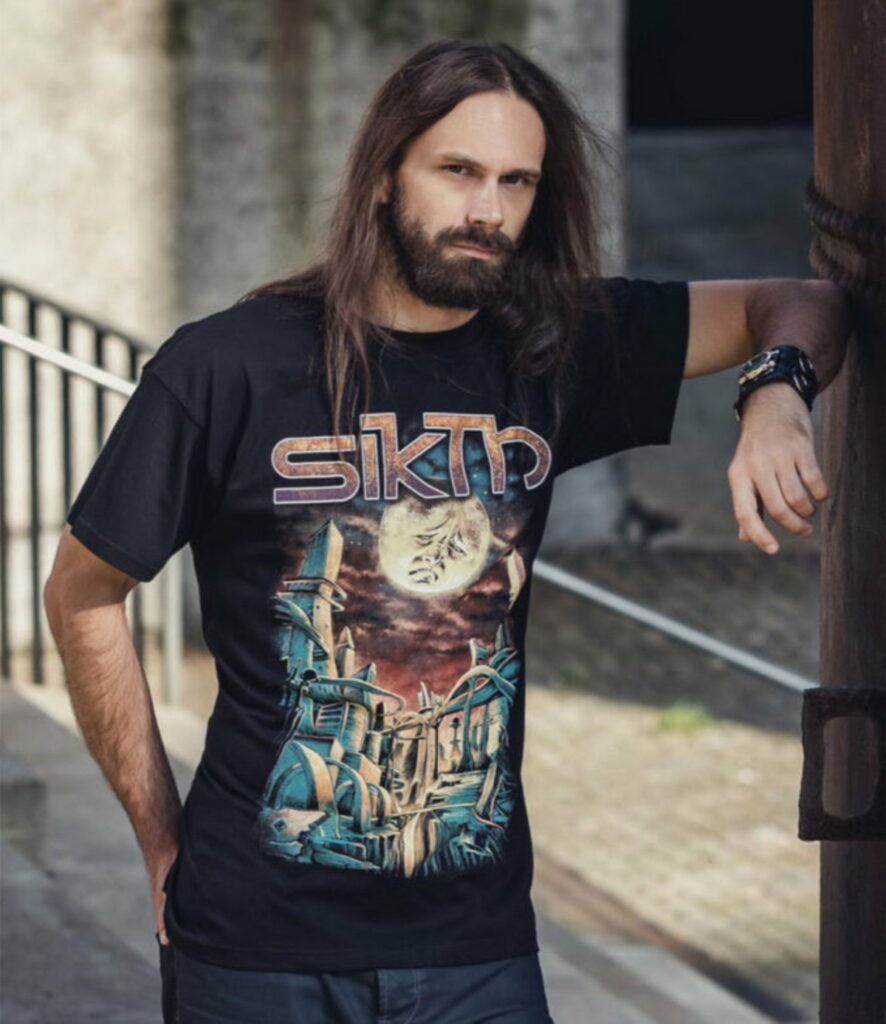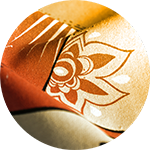 Our advantage is quality, creativity and individual approach to customers. We will materialize any of your fantasies! It is not a problem to order the clear material.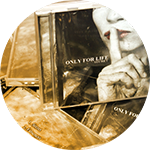 We have been pro manufacturing CDs, DVDs and vinyl's since 2002. We offer our customers a wide range of products and services including blu-ray media.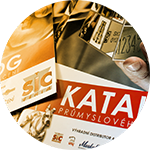 In the field of printed ing, we will prepare whatever you wish. We offer the production of booklets and digipaks, posters, business cards, stickers etc.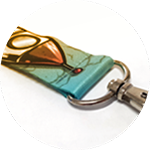 The offer of keyrings, lanyards or necklines is huge. The most popular all-printed metal carabiner can be found in six spreads, but that's not all.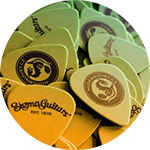 Do you play and want your own professionally printed picks? With us you can get musicians tested and reliable picks with which you can play as professional!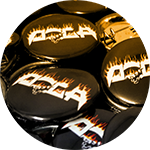 Advertising buttons or badges have a wide range of applications. In addition to switch pins, we also produce an opener, magnet, pendant or even a mirror.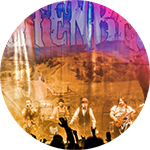 In addition to banners and flags in this section, you will also find paper, billboards, photo images or wallpapers. And to cover or cover with a tarp is really anything today.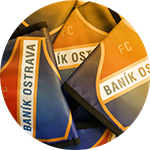 We offer literally hundreds of items that can be used for advertising or gift purposes. We can create unique original pieces and in many cases from 1 piece.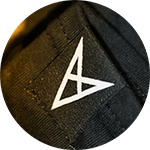 Need help with graphic data? Do you want to install the banner? Do you need to pack your goods and make them directly for sale? Or create your own brand? Take advantage of our services!
Do you want a fresh news? 
Subscribe to our newsletters!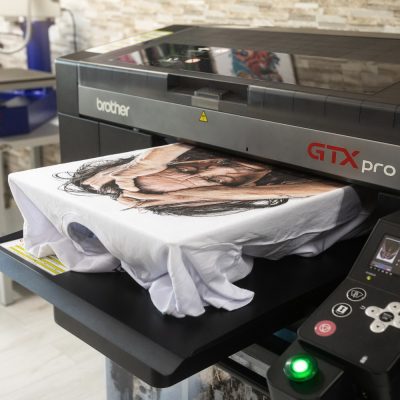 Digital printing up to 406x533mm! New machines, new room, new possibilities! Making orders from 1 piece has never been easier! WHAT WE CAN OFFER NEWLY: – much larger print up to 406x533mm, i.e. practically almost over the entire T-shirt – much faster printing – richer and more faithful rendering of colors for light and dark…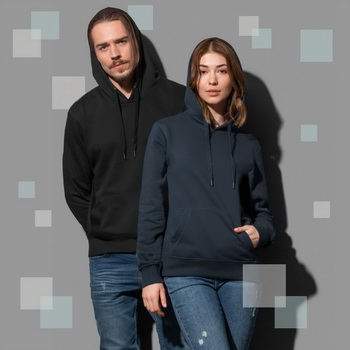 Hoodies offer for winter season 2022/2023 Stay warm in cold weather! WE HAVE HOODIES FOR EVERYONE: – for children aged 6 months to giants wearing size 5XL– we offer up to 50 colors or color combinations from a total of 12 brands– the grammage ranges between 190-300g/m2 PRICES: children's hoodies from 6,10 € / unisex…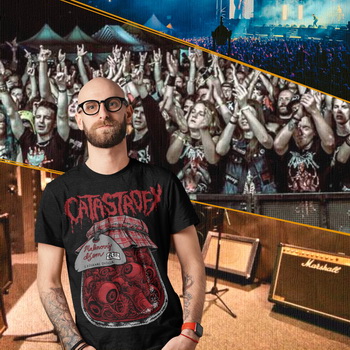 Summer season is in full swing! Merchandise for bands and festivals. Make yourself and your fans happy! Friends and fans, music events are finally allowed, so you can prepare for the current summer season with us! Our company CRYSTAL PRODUCTIONS MERCHANDISE FACTORY s.r.o. will literally dress you or your fans from socks to hats 🙂…
MUSIC GROUPS, COMPANIES, CLIENTS FROM ALL OVER THE WORLD
PROCESSED GRAPHICS AND DESIGNS CREATED
We are an established company with extensive experience in merchandise. We have been operating on the market for more than 15 years, but the beginnings of the company dated back to 2002, when it was founded as a hobby dedicated to music.
We have expanded the ranks of our customers with honest work, so we now take care of hundreds of music groups and companies from all over the world. We collaborate with amateur musicians and small bands that we like to support, as well as world-famous groups that we value for their trust. We help companies complete their professional image. Of course, we do not forget about sports clubs and festivals at home and abroad.
Every customer is important to us. We offer our customers a comprehensive solution to all their requirements so that they always leave us satisfied and convinced that the chosen solution exactly suits their idea. Our professional team of graphic designers solves your ideas and problems with graphics on a daily basis. More from the history of our company here.
We look forward to working with you!
Our advantage is quality, creativity and individual approach to customers.
WHAT CUSTOMERS SAY ABOUT US
"We knew they were printing for the masters, and that's why we're under their wing. After excellent long-term cooperation, we also managed to do so to the MASTERS!!! We are satisfied with both quality, speed and communication. We wouldn't change."
"At Crystal I like that they understands not only the printing of t-shirts, but all merchandise, so they supply us with new trends and we are happy to produce everything that will always please our fans. They're made of musical dough, so we understand each other in every way. I can only recommend it."
"Spikerot Records partnership with Crystal Productions since in early 2018. They are the best on the market in terms of quality, delivery time, and most importantly: service. If you need ANY kind of merchandise, they are the right company to ask."
Do you want to participate in the production of both domestic and world merche, and on everything that goes with it?
Address of establishment and showroom:
Crystal Productions
Merchandise Factory s.r.o.
Dělnická 769/64
735 64 Havířov – Prostřední Suchá
Czech Republic, EU
We are open every working day from 8:00 to 15:30.
Phone:+420 702 061 722 | E-mail: kontakt@crystalprod.cz
Skype: objednavky_crystalprod
Billing information:
Crystal Productions
Merchandise Factory s.r.o.
Dělnická 769/64,
Prostřední Suchá, 735 64 Havířov
IČ: 02585481
DIČ: CZ02585481
Our next projects and activities: