We are an established company with extensive experience in merchandise. We have been operating on the market for more than 15 years, however, the beginnings of the company dated back to 2002, when it was founded as a hobby dedicated to music.
We have diligently expanded the ranks of our customers, so we now take care of hundreds of music groups and companies from worldwide. We work with amateur musicians and small bands that we like to support, as well as world-renowned groups that we value for their trust. We help companies complete their professional image. Of course, we do not forget about sports clubs and festivals at home and abroad.
Every customer is important to us. We know that, if we do a good job, we will welcome him back soon. We offer our customers a comprehensive solution to all their requirements so that they always leave us satisfied and convinced that the chosen solution exactly suits their idea. Our professional team of graphic designers solves daily your ideas and graphics issues. More about history of our company here.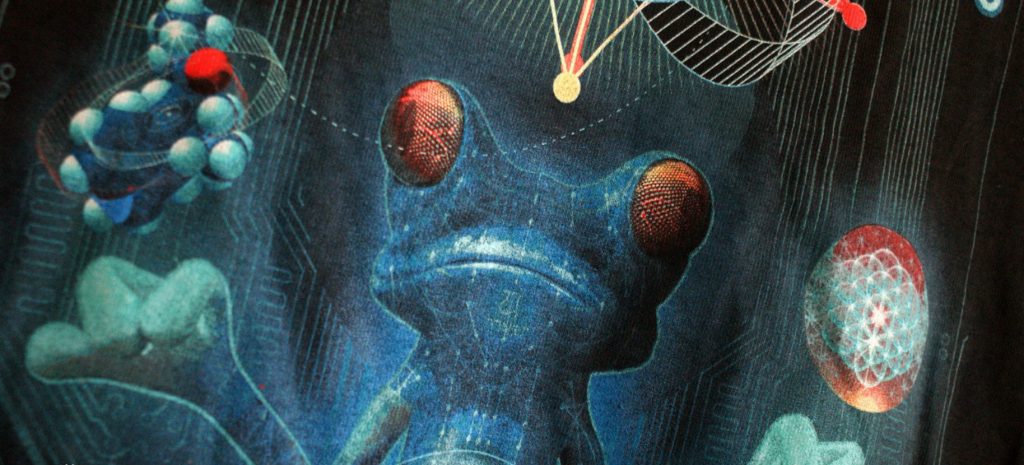 For textiles, the traditional and most common type of printing. For monochrome design, it pays off from 20 pcs, for multicolored according to the number of colors from 50 or 100 pcs. With this technology, the paints are applied through sieves in advance prepared design directly on the textile.
Screen printing guarantees high resistance and durability of the print, it is also possible to print very fine details and there is none problem even printing colour gradients. We also print over seams and irregularities such as pockets or covered zippers hoodies. In the case of unevenness, it is only necessary to take into account the not completely perfect print in the places of bending.
We can also print all over for a maximum of 4 color themes. This is a print over the entire shirt up to size 500x700mm. As a standard, we print full-color design up to the size of 400x520mm.
If you need the exact shade of your color, you can use the PANTONE Solid Coated swatch and mix for screen printing completely accurate colours.
Take a look at OUR WORK gallery to see what screen printing looks like in real life!
PRESS EFFECTS
Do you want to be different and offer something extra? We offer a wide range of screen printing effects!
Get inspired and look at specific types of printing effects.
SCREEN PRINTING TRANSFER
Do you want to iron the design on the T-shirt yourself? You need printing where it is due to a specific location or material problem?
These requirements are solved by screen printing and is especially suitable for printing jackets, hats or backpacks. It is about portable printing technology on the iron-on transfer.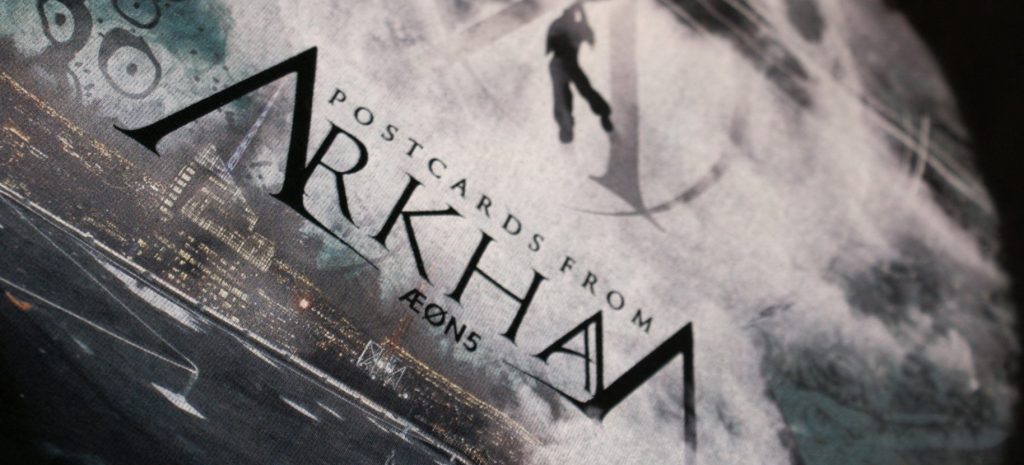 Thanks to digital textile printing, we are able to print even 1 piece for a very pleasant price, in full colour. The durability and quality of printing is practically the same as in screen printing. This type of printing also boasts a high fineness of print to the touch.
The advantage of digital printing is the ability to print even complex transitions and shading with an unlimited number of options colours. Also, thanks to digital printing, we can print over all unevenness, including buttons.
The main disadvantage of digital printing with a higher number of pieces is the higher price. Also, not all colours can be printed as pronounced as in screen printing. With digital printing, it is not always possible to fully and accurately adhere to the exact PANTONE shades colours.
The problem is usually material that is not 100%. In the case of material where the proportion of cotton is generally less than 80% already significant undesirable colour variations may occur.
The maximum size for digital textile printing is 406x533mm.
However, digital printing is generally not just about textiles. On various machines, digital printing is used for printing sails, flags, printed matter or transparencies.
Take a look at OUR WORK gallery to see what digital printing looks like in real life!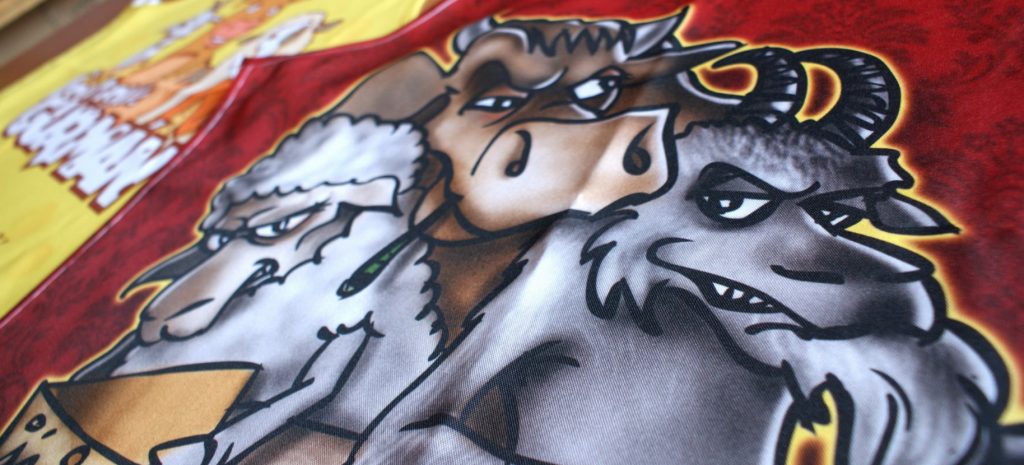 The technology of sublimation textile printing uses special colours, which get directly under the influence of heat into the material. Therefore, it is possible to sublimate only to the polyester material, as the only one can colour absorb. In addition, you will not feel sublimation printing on textiles due to the fact that it is applied directly to the fibers material.
If the material is not made of 100% polyester, permanent colour printing cannot be guaranteed. It also sublimes always on a white background. We recommend printing only black on a lighter colour on non-white material textile so that it is visible.
Today, you no longer have to worry about the polyester material being uncomfortable to wear. We currently offer materials that are cotton on the inside and only for printing with polyester on the outside. Always consult us for the material for printing, you can always find a tailor-made solution.
We also offer all over printing for this technology. You can use this print wherever you need it full colour printing on the entire surface of the textile.
We also use sublimation printing for gift and promotional items such as mugs or mats and beer coasters. Sublimation printing is also suitable for production from 1 piece, only for full printing we recommend printing larger because production is more technologically demanding.
We also use sublimation technology in large format printing, especially in polyester printing materials for sails, flags or photo images.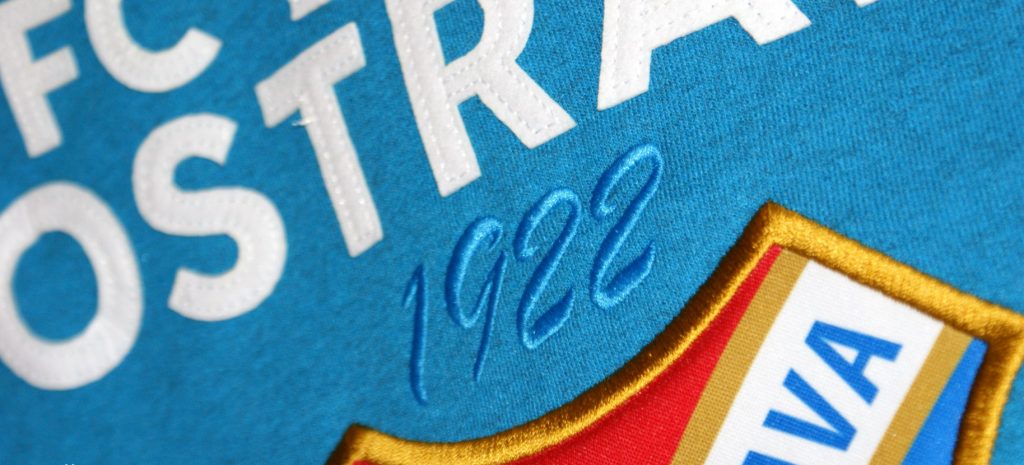 All machine embroidered products are highly durable and luxurious looking. The embroidery is also very suitable for work clothes such as overalls or aprons, because it can be washed at very high temperatures.
Classic embroidery is suitable for materials made of cotton, polyester, satin, leather, cordura, fleece or softshell. Traditionally, in addition to t-shirts, sweatshirts, jackets and towels, it is also used for hats and caps. The 3D effect of raised embroidery is suitable for stronger materials.
The PANTONE Solid Coated colour swatch cannot be applied to embroidery because the threads have their own swatches colours. We offer a choice of hundreds of colours of thread, including gold or silver and in most cases with us manage to choose almost exactly the same colour as your graphic is ready.
The design itself must be consulted with us in advance. Embroidery also has its specifics and some too small details they are often problematic for embroidery.
If you want to attach the embroidery to your material yourself, we offer several types of patches. In addition to the traditional embroidered applique, you can also choose a sublimation applique with a sewn-on frame or a screen print applique with sewn frame.
Since 2020, we have also sewed and manufactured our own masks.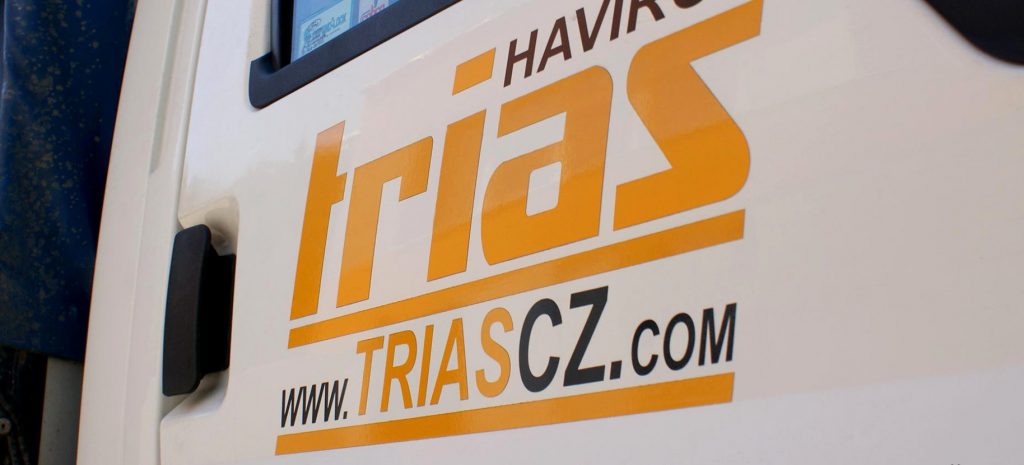 Using a cutting plotter, we are able to cut out graphics of any shape and apply to virtually any one material (plastic, metal, glass, ceramics, wood, paper, wall, textile).
Cut graphics are suitable for piece textiles, where you need to use a different name or number for each shirt, for example. At the same time, it can be used in large-format printing as stickers, car stickers and other means of transport or for various outdoor and indoor installed signs.
Graphic materials for the cutting plotter must be prepared in curves and without any transitions and shadows. You can't apply even too thin lines and too many small details, the problem is usually graphics depicting for example, rain. Always consult us about the graphics in advance.
We offer a wide range of self-adhesive and ordinary foils. We offer many colour shades, reflective, metallic and other foils. You cannot use the PANTONE Solid Coated swatch to select a colour, so we will always try to find you the closest colour to your template.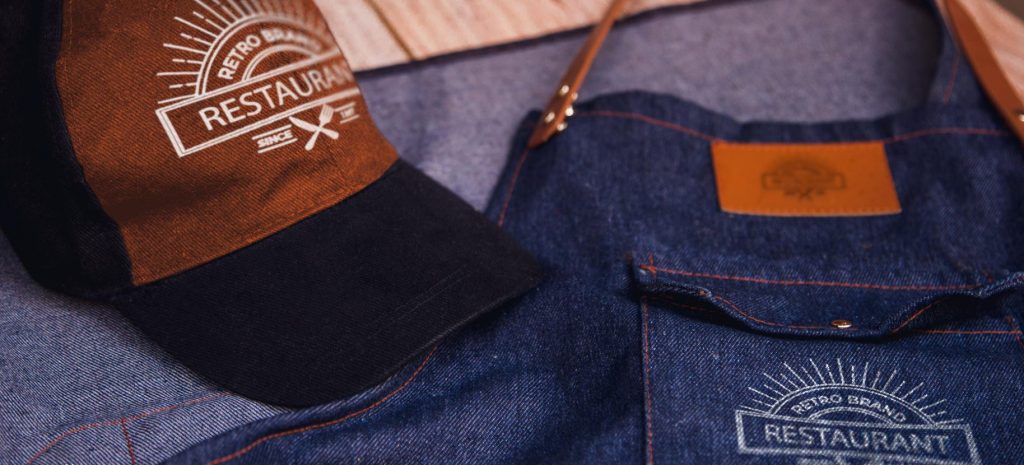 Each technology has its own specifics and other technologies such as tampons are used for promotional items or digital UV printing for printing uneven objects or can be on various materials (wood, metal, leather, plastic, stone, glass) burn with laser. In the case of glass, sandblasting technology can also be used. For printing printed matter is possible use offset or the already mentioned digital printing.
If you have any special requirements or choose a specific product, please contact us. We will always be happy to advise you and provide you with the necessary information so that you are as satisfied as possible with the result.
Distinguish your merchandise by creating your own brand!
SEWING WORKSHOP
Do you need your own cut and your own material design? There is nothing easier than contact us to specify your requirements and we tailor exactly what you need.
LABEL
Do you want to use the standard offer of textiles, but you do not like the logo or brand of the manufacturer? Is nothing easier than asking to remove the labels and sew a new one. We offer woven or sublimation labels and tags. We can place a label for your brand anywhere, and you can have information about you and you sewn separately especially the size of the fabric itself.
IMPRINT
Do you mind the sewn label, and yet you want to have visible information about you and your textiles? We'll print you a printed label called imprint. We recommend that you only print with the right colour on the correct textile colour. For example, deep black colour on many kinds of materials shines on the other side.
TAGS
Another option to add important or even advertising information to your textiles is to click the label, respectively tags. We offer tags from natural and synthetic materials (paper, piece of cotton fabric, plastic). Glue it can be used with a piece of calf, rubber band or plastic clip.
PACKAGING
We can easily prepare your textiles directly to the store and it will still look like the world! We can wrap your textiles in self-closing bags or to melt it directly. If the bag needs information on textiles about size, we will prepare sticker. Do you want to distinguish yourself even more? We can wrap your textiles in differently shaped boxes, cups, cans or other shaped objects. These products can be, of course, with your own design.
ECO-FRIENDLY TEXTILES AND PRINTING
Do you rely on your product to put as little strain on the planet as possible and not hurting our planet – animals in any way? In our offer, the colours and materials are completely safe. It's nice to reach out to you and we will help with the selection of the most suitable materials.
Specific effects can highlight all or part of your design. Each of the effects has its specifics, and therefore, you need to consult your design in advance. The most commonly used effects include:
Interested in other effects? Your design can sparkle with fine and coarse colour particles, underneath it can break and crack with mild pressure, it can mimic materials such as leather, suede or wetsuit. For fine differentiation of graphic elements can be used matte or glossy colourless printing. If you need a safety element and maximum reflecting light, choose a reflective colour.
You can also print with water colours, and we can even combine many effects. Non-net printing effects then include a laser firing into fleece or leather, which creates a subtle design, for example, on hoodies. The theme can be also squeeze the molding to act as an embossing.
You can also use CUT GRAPHICS for textiles. Thanks to many kinds of foils, we can create additional effects.
As you can see, the possibilities are near inexhaustible.